INFOGRAPHIC: MENTAL HEALTH CRISIS IN ILLINOIS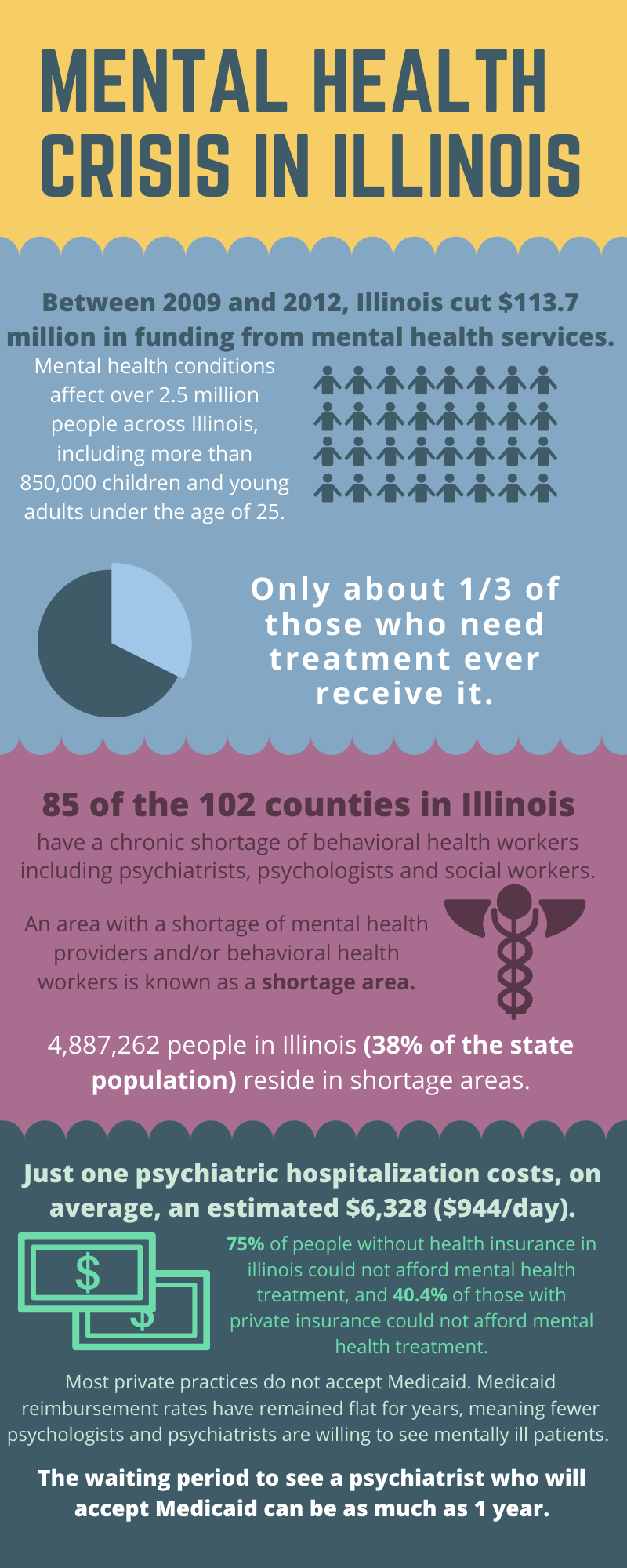 MAP: INPATIENT MENTAL HEALTH TREATMENT CENTERS IN ILLINOIS

This map represents all the inpatient mental health treatment centers in Illinois. There are 70 total; 39 are in the Chicago area alone. This leaves 31 treatment centers for the rest of Illinois.

As one can see, inpatient mental health treatment centers that serve rural communities are few and far between. The situation is even more dire for perhaps the most vulnerable population: youth.
In the entire state of Illinois, there are only 28 inpatient mental heath treatment centers for youth. 12 of these are in Chicago, leaving just 16 to serve the rest of Illinois's youth.

To view the complete list, please click on the image to be redirected to the Google Maps list.